Best service is our commitment
Our commitment is to provide dedicated and result oriented solutions of the highest quality to our clients and assists them in achieving their goals. We offer our clients personalized attention and sector specific solutions. We ensure that each assignment is handled with the right mix of experience and expertise.
Meet Our Team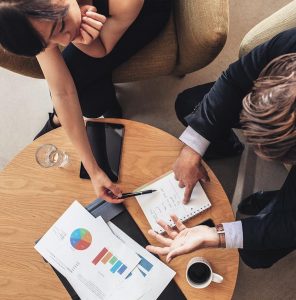 VISION
To be a respectable knowledge driven chartered accountancy firm with a focus on providing par excellence services to local and global clients. We aspire to achieve leadership position in the arena of Indirect Tax.
MISSION
To be committed to our clients to provide highest quality service in a professional and responsive manner. To develop the maximum knowledge and potential of our people and to have strong base to build  practice.
STRENGTHS
Our Strength lies in our team and associates . We are dedicated to provide right solutions. This, coupled with our strong sense of communication and timely compliance, has become our core strength over the past 2 decade.
VALUES
We believe in Principles of Integrity, Creativity, Exceptional Client Services, Fairness, Supremacy of Knowledge, Accuracy & Speed, creating culture of warmth and belonging, while rendering services to clients
Industries / Sectors Served
Our team has privilege of having served clients from various key industries including:
Advertisement
Automobile
Aviation
Banking
Chemicals
Consultancy sector
Education
Engineering
Entertainment
Finance
Hospitality
Import and Export
Infrastructure
Logistics & Warehousing
Manufacturing
Pharmaceuticals
Real Estate
Retail
Software
Tours and travels